Countryside views, tranquillity and a bit of character were priorities for Graham and Sally Webb when searching for their perfect Spanish home, and thanks to HomeEspaña they got all three!
The Yorkshire couple got the keys to their old farmhouse in a village near San Javier in Murcia at the start of 2017. They first viewed and agreed to buy the property, which cost them €94,000 including all fees and taxes, in June 2016.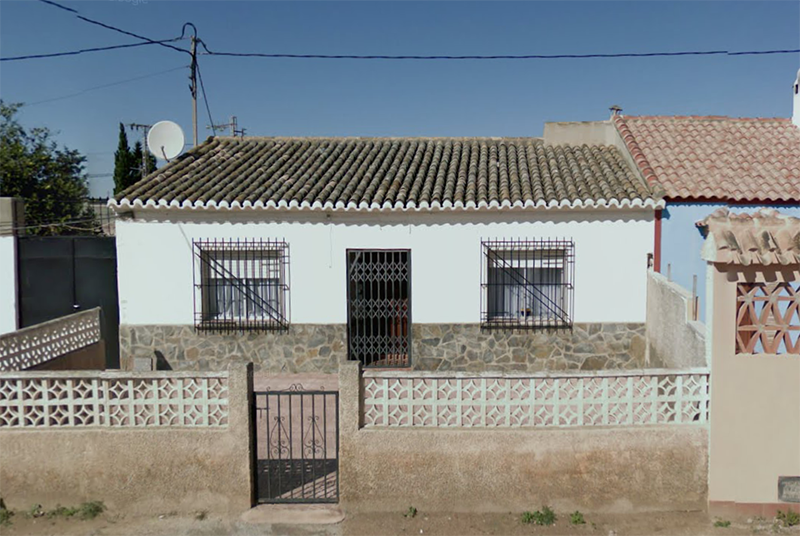 "We'd seen the property on-line before coming out to do viewings," said Graham. "Our UK home is an older house in the countryside near Skipton and we wanted something similar in Spain to have as our second home, which our daughter and her husband can also use. We didn't want a new property or to be on a busy complex. During the viewings, HomeEspaña were great. They never rushed us and highlighted the pros and cons of each property we visited. They even suggested we see just two or three properties a day, so that we wouldn't get confused by too many viewings."
Once the Webbs had agreed on a price with the British vendor, HomeEspaña helped them organise everything required to complete the purchase process, before the couple flew back to the UK. This included referring them to a lawyer and helping them open a bank account.
"It turned out there was a minor legal issue over some land associated with the property," continued Graham. "But our lawyer was excellent and successfully sorted it all out. And HomeEspaña supported us all the way, without putting pressure on us. Overall, we found their after sales service excellent too. They were very supportive and even helped us sort out debit cards for our new Spanish bank account."
Graham and Sally's three-bedroom house is one half of an old finca in a farming village called Los Sáez de Tarquinales, just 15 minutes' drive from San Javier and the airport there. It also has easy access to the motorways leading inland to Murcia city and to the coast, with beaches just 20 minutes away. Located opposite a farm and surrounded by agricultural land, the property includes a front terrace with parking, while at the back they have a large terrace with a citrus tree and well, and an unoccupied barn. The views reach across fields to the distant mountains.
"We'll probably convert the barn into two more bedrooms and build on an en-suite," added Graham. "There's also room for an above-ground swimming pool. Other than that, the house doesn't really need much doing to it. We negotiated with the vendor to include some furniture, but they also unexpectedly left us a washing machine and microwave!"
The Webbs home is a short drive from the famous Mar Menor lagoon and its spit, La Manga. The couple's nearest beach resorts there include Santiago de la Ribera, Lo Pagán in San Pedro del Pinatar and Los Alcázares. There is also a good selection of golf courses in the area, including the Polaris World resorts and Roda Golf Club.