Perfect villa by the sea!
Staying in her new home in the northern Costa Blanca will be extra special for Janet Mekkaoui, given it's by the sea and she's lived in land-locked Switzerland for 30 years!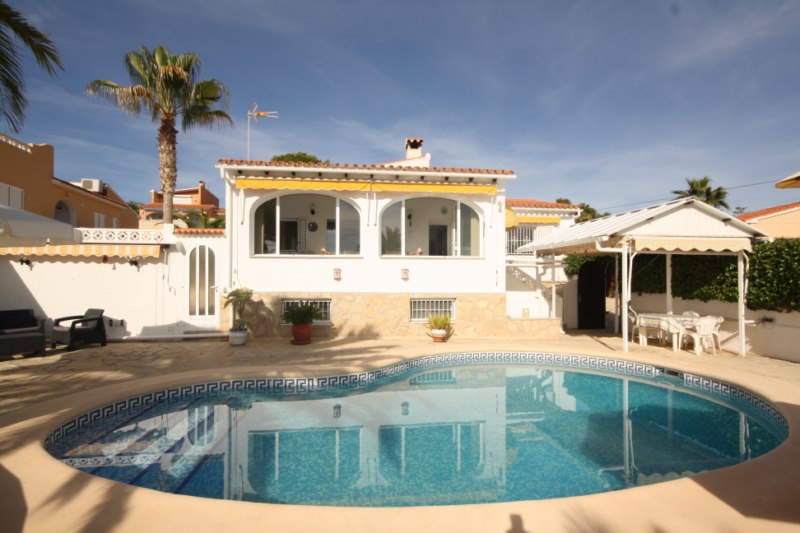 Janet was handed the keys to her three-bedroom, three-bathroom villa in Moraira in January 2016. She found the property through HomeEspaña, paying €380,000 for it.
"I decided to buy in Spain on my retirement last November," said Janet. "Before I came to visit, I made contact with Homespaña, who put things in motion for someone to meet me soon after my arrival. I went through a file of everything with them and they also liaised with other estate agents in the area, to see if they might have something that would interest me."
It didn't take long for HomeEspaña to show Janet a property in the Moravit area of Moraira that excited her and ticked all the right boxes, which included a swimming pool and no pine trees! "I decided I wanted my villa from the first viewing," continued Janet. "I had a second viewing the following week and then waited for my daughter to come over at Christmas for a third viewing, and that sealed it!"
Janet's Moraira house is currently a second home, as she needs to travel back to Switzerland frequently in the coming year. After that she may decide to live there permanently.
Overall, she feels very lucky to have had the full assistance of the HomeEspaña team: "Especially Jacqui who took me around to view a lot of properties, introduced me to some important aspects and was generous with her time and expertise. She was also great fun and very easy to talk to – I felt I had known her for years, instead of days."