David and Karen Oborne returned from their two-week summer holiday with more than just a tan – they picked up a Spanish home along the way too! During a week in the Costa Blanca in August, the Obornes saw details of a townhouse they liked in the window of an estate agency. They arranged to view it and before flying back to the UK, had paid a deposit for the property, returning in October to pick up the keys.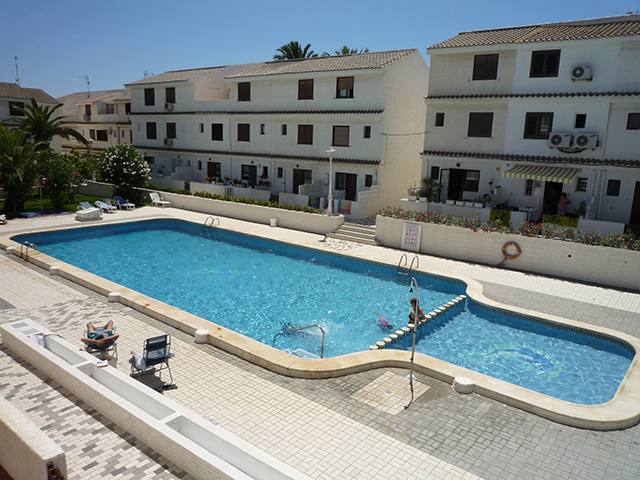 "It was the first time we'd visited that part of Spain, but we found the area lovely," said David, who is retired. "We found the property, which is in Punta Prima, on our last day in the Costa Blanca, before driving down to La Manga for the second week of our holiday. It just meant we had to drive back up the coast one day to organise things for the purchase, but the estate agency HomeEspaña were invaluable."
Just 15 minutes' walk from the beach, the Obornes' three-storey house has three bedrooms and three bathrooms, with sea views from the top floor. It also has terraces and balconies, and comes with access to a communal pool and gardens.
"We agreed a purchase price of €83,000 for the property, which to us is great value," continued David. "It's bright and has lots of space. The location is ideal too, with a shopping centre adjacent, as well as a choice of restaurants and cafes nearby. We'll use it as a holiday home, probably visiting every six weeks or so, and also invite family and friends to stay. Previously, we'd always booked self-catering places for holidays, but were never completely satisfied with the accommodation – now we have somewhere to make exactly as we want it." David added that HomeEspaña have been very efficient throughout the buying process, helping to organise his Spanish bank account, NIE number, a local lawyer and currency transfer specialist.
"They spent a day helping to arrange everything for the sale and their after sales service has been amazing. There's no-one they don't know – a painter, builder or plumber. Speak to Jane there and she'll help out."