Life in the Costa Blanca is looking good for new residents Kim Embleton and partner Mac, after the enterprising couple recently purchased a second property to rent out to holidaymakers.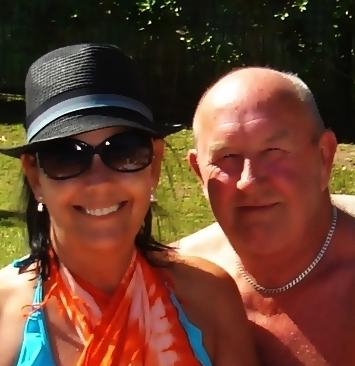 Kim and Mac moved from London to their new home in the El Galan area of Villamartin at the start of summer 2014. Since then Kim has purchased a semi-detached villa in the Blue Lagoon area of Villamartin, through local estate agency HomeEspaña, which she intends to rent out year-round, bringing in extra income. "We liked the property because of its size," said Kim. "Over three floors, we're converting it from three apartments, offering a total of four bedrooms, into a single six-bedroom property. Once finished, it should sleep 12 to 14 people, making it very lettable to a large family or group, or a couple of families." Kim is also having a swimming pool installed in the back garden, and expects to be able to put the property on the rental market by December this year, once all the work is complete. She paid just €105,000 for the property, excluding taxes and fees.
"The HomeEspaña team have been really helpful," continued Kim. "We don't speak Spanish and they were great at ensuring the purchase process went smoothly."
Kim and Mac had visited the Costa Blanca a couple of times before moving here. They were won over by the weather and what the area offers in terms of lifestyle, including the golf courses – Mac enjoys a round or two. The Villamartín area boasts four quality golf courses, three of them being within five minutes of each other. Kim and Mac are also not far from the landmark shopping centre Zenia Boulevard, which sells everything from international designer brands to household goods.
The easy access to and from the UK, via airports at Alicante and Murcia, was a further appeal of the southern Costa Blanca.