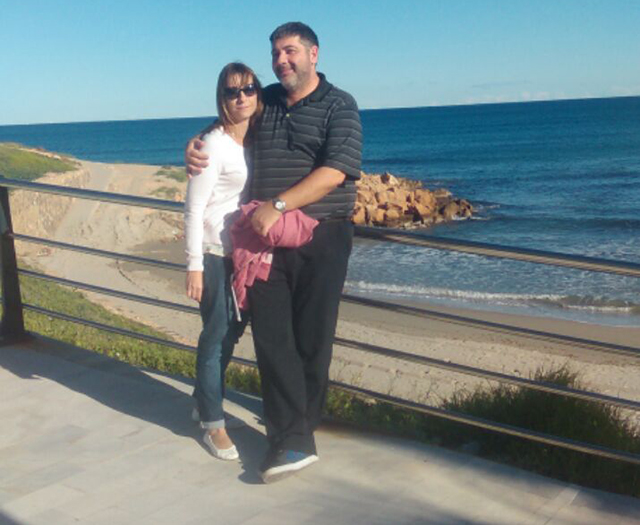 The Costa Blanca worked its charm on Gary and Karen Cope very quickly – the couple decided to buy their holiday home during their first ever visit there.
The Copes, from West Sussex, received the keys to their duplex apartment in Playa Flamenca on 13th January 2016, after viewing the property with HomeEspaña at the end of November 2015.
"We'd never been to the Costa Blanca until we went there at the end of last year," said Karen. "A friend of ours who has had a place there for some time kept urging us to go and visit, so we did. We spoke to HomeEspaña before flying out and they organised viewings for us, one being our duplex. We were lucky, as many of the properties we'd seen on the internet were sold by the time we arrived in Spain."
Gary and Karen paid €99,000 for their three-bedroom property, which is on a complex with a shared swimming pool. With HomeEspaña's help, they found the buying process "much smoother than in the UK".
Added Karen: "HomeEspaña were so helpful. Our offer was accepted on the Wednesday and by the Friday they had assisted us with opening a bank account, getting insurance and finding a local lawyer, to whom we granted power of attorney so they could complete on our behalf."
Eventually the Copes plan to move to the Costa Blanca, but for now they intend to visit as much as possible, taking advantage of the numerous flights between Gatwick, their local airport, and Alicante. "I already have three trips booked up this year," said Karen in January 2016. "Gary would move out there tomorrow, but I think realistically that won't happen for maybe five years."