HomeEspaña was established in 2002, and since then, we've sold properties to thousands of happy clients here in Spain. Here's what our customers say about us.
HomeEspaña have been fantastic in every dealing we have had with them – all advice first class.
Not my first time dealing with HomeEspaña, and I am a happy customer…working with Steve Root is a delight (as well as with Chris and Katherine). Steve is the one that keeps me coming back. We bought a detached property close to the sea.
It is brilliant that HomeEspaña has an E2E customer approach, from first contact with requirement analysis, search support, narrowing down prospect list, providing HomeFinance advice to aftersales support. You are commended for taking care of the whole process E2E. Nice and friendly personnel with cultural awareness. We chose a property out of the mainstream areas with a genuinely local living environment, tranquillity, nature and views. The house has a practical floorplan, fresh and well-maintained property close to public services, health care, convenience stores and a garage.
Overall excellent service and easy process! Presence of HomeEspaña offices and their experience in different areas puts you as a buyer in a better position to make the location choice.
Nous avons eu affaire à Kate de chez vous; elle a été super…franchement, elle est formidable; elle est sympathique et très compétente. Je n'ai pas acheté chez vous tout simplement parce que j'ai eu un coup de cœur pour un penthouse montré par une autre agence. C'est un pur hasard, je pense car Kate a été la meilleure des vendeuses. Elle explique très bien et montre beaucoup de choses. Elle nous a appris plein de choses et je la recommanderai à mes amis qui désirent acheter à Torrevieja. D'ailleurs, je tiens à la remercier vivement de ce qu'elle a fait pour nous car nous ne savions pas vraiment ce que nous voulions au départ.
The service we have received has been excellent throughout the process of buying our apartment. From the viewing to completion we have been guided all the way. A special thank you to Gloria for all the aftersales help and being chaperoned to the bank, lawyers, currency company and the notary was a great help. We'd never have been able to do this on our own. We couldn't have done it without you! As for areas to improve in … I can't think of any!Read more
To be honest, as buyers we were very pleased with the service. To mention a few names, Kate at Los Dolses Office, Gloria at the Aftersales Office and Ana who handled the handover. The cava and card were a lovely touch and I would not hesitate to recommend HomeEspaña to my friends and family.
All my contact with HomeEspaña was of a positive nature. From our first contact at the Place in the Sun exhibition in Manchester early this year to signing contracts yesterday at the Notaries' office, HomeEspaña colleagues were very helpful and professional.
Even this morning when we had a technician come to reconfigure the alarm at our new property prior to heading back home. Unfortunately, our grasp of the Spanish language at this moment is not very good and we were struggling with some aspects of the security contract, however a call to Nayla at your Valencia office and the issue was solved without fuss.Read more
HomeEspaña were fantastic. Really good communication and I think estate agents in the UK have a lot to learn from the service given here. We were mightily impressed from start to finish. We pick up the keys in 2 days' time and hope that last bit will be just as smooth. Many thanks Chris and Shirley.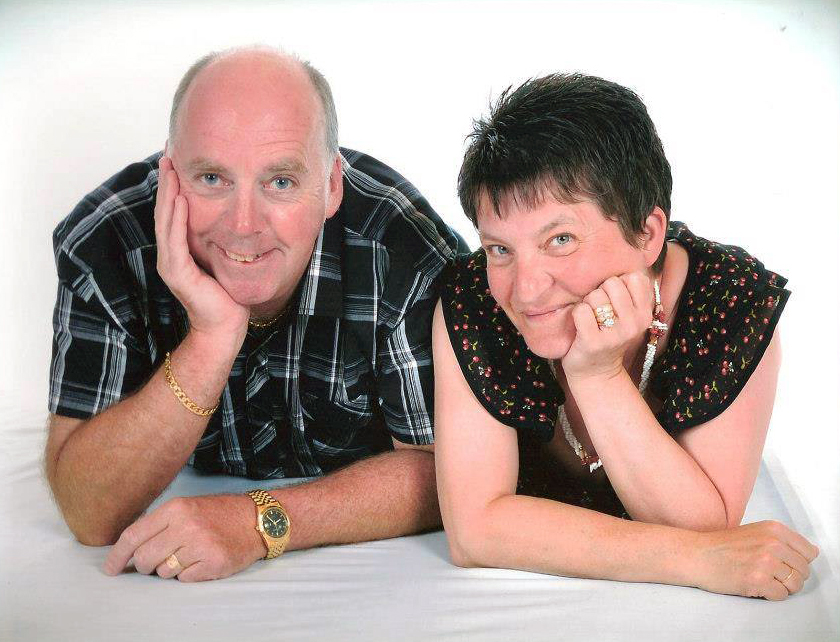 Leighton and Susan Dobbs found and secured their holiday home in Orihuela Costa the first time they visited the area, thanks to assistance from HomeEspaña.
Read More »